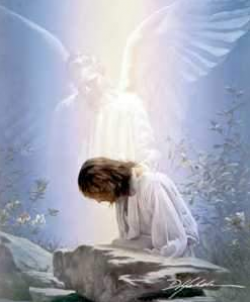 Please Pray for:
1.Jay Beerbower 's family as they grieve his loss.
2.Gary Moeller at the death of his mother.
3.Ron Nelson Has Prostate Cancer
4 Turns out that Deb Taylor did not have cancer.  Praise God but her use of Metformin caused a problem with her kidneys.  She is getting better but at the price of one perfectly good kidney.  Keep praying!
5. Roy Eckhardt has prostate cancer.  This is his third outbreak of his cancer and he is not doing well.
6. Randy Pepper is recovering from surgery.  Please pray for his recovery.  He was at church two Sabbaths in a row.  God is good!
7. Cheryl James is home but shaken.  Please help her to grow in strength.  
8. Pray for Shelly Dormeyer.  She has requested that we all pray for her.
9. Gabriel Aquino is concerned with the health of his Grandmother.  She has broken her hip and will probably get a replacement.  We pray that all goes well with her.
10. Please pray for our newest member as Bradley and Sammi now have Isabelle Josephine.  Welcome little angel.